Teeth Whitening: A Solution for Stained, Dull, or Discolored Teeth

Your smile is one of the first things people notice when they look at you. So why let stains stop the world from seeing the real you? Main Line Center for Dental Excellence has experienced technicians who have been helping men and women smile brightly for years. We use professional grade whitening
technologies to help remove stains and discoloration quickly and effectively. Our officie is now a certified Zoom Teeth Whitening provider.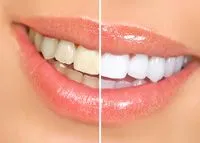 Here are some of the benefits to getting your teeth whitened with us:

Teeth Whitening at Your Convenience: Main Line Center for Dental Excellence offers whitening treatments that are available to satisfy every budget, time frame and temperament. From high-tech in-office whitening to professional take-home kits, we can provide the type of whitening system that works best for you.
Teeth Whitening Really Works: Almost everyone who opts for a teeth whitening or teeth bleaching treatment will see moderate to substantial improvement in brightness and whiteness of their smile.
Complimentary Consultation: We will provide you with a complimentary consultation so that you will understand the different types of teeth whitening, the estimated cost, and required time for the procedure.
Call our Main Line Center for Dental Excellence team now at (610) 664-6061
or fill out our contact form to learn how you can get a whiter, brighter smile. Call our Narberth, PA dental Office today!